Talk
Maria Skopina

and

Oleg Macujev

:


Two calligraphic techniques in ancient Russia

Hardly any book on Slavic-Russian paleography goes without mentioning a technique of ancient Russian writing. Yet, we still do not have a complete description of calligraphic methods of medieval scribes and analysis of their scripts' graphics. In the presentation we will review the calligraphy technique of Russian formal scripts (a late ustav, simple and liturgical poluustavs), to reveal the ductus of writing and to define basic methods of scribes' work. We will talk about two techniques, one of which is quite unusual for text scripts. We will also discuss how ancient techniques can influence modern calligraphy and type design.
About Maria Skopina
Maria Skopina is a calligrapher and graphic artist from Saint Petersburg, Russia. Her main interest in the field of calligraphy is medieval Russian handwriting and the search for their modern sound. Maria teaches calligraphy at the Center for the Calligraphy Art in St. Petersburg. She is engaged in the research of Old Russian writing: the study of graphics and writing techniques of Old Russian manuscripts. Maria is one of the organizers of the project "Russian Writing: Tradition and Experiment".
About Oleg Macujev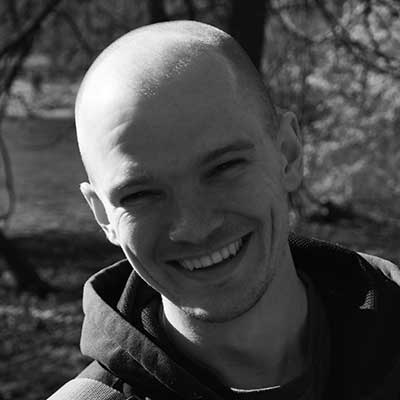 Oleg Macujev is a Russian graphic and type designer with a special interest in the history of Cyrillic type and calligraphy. He graduated from Lomonosov Moscow State University and also studied in Alexander Tarbeev's Type Design Workshop. In his type and lettering works, he tries to reconsider the old Cyrillic tradition and combine historical calligraphy with modern trends in type design. Oleg is the co-organizer of the project "Russian writing: Tradition and Experiment", which aims to promote the old Cyrillic calligraphy.
Stay Updated
Join the mailing list for the latest news and announcements.