Talk
Knaz Uiyamathiti

and

Promphan Suksumek

:


Typography & Type Design in Thailand

Thai script has been widely known that got divided into two groups: Looped and Loopless. Apart from its history of each group, they also have their development over time. This talk will be about the current situation of those two groups, how they grow and where they got positioned within today's local context.
About Knaz Uiyamathiti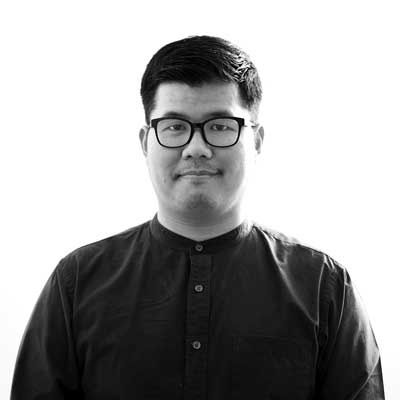 Knaz Uiyamathiti is currently an international corresponder and a senior type designer at Cadson Demak. His responsibility has been involved with a number of Thai custom fonts in association with notable branding projects. His work for the Tourism Authority of Thailand is a common face that can be seen around Thailand and abroad. It was used extensively through the Amazing Thailand campaign to promote the tourism industry. Knaz is also the designer behind Graphik Thai Condensed for Commercial Type. His typefaces have also been recognized by the Granshan typeface design competition in 2016 and 2017.
About Promphan Suksumek
Promphan Suksumek is a senior type designer at Cadson Demak, a South East Asian type foundry based in Bangkok, Thailand. She has been working on custom Thai typeface projects for local and international brands such as Singha Estate, Grab, and Mercedes Benz. She received her master's (MDes) with a dual degree of the International Master of Design UIC/HGK (MDes Basel). She also gave a talk about the evolution of Thai Loopless script in 2019 at ATypI conference, Tokyo.
Stay Updated
Join the mailing list for the latest news and announcements.