Talk
Ananya Khaitan

:


The Endless Joys of Literalness

Few things in graphic design have more mass appeal than the solitary word tweaked to look like what it means. You've seen it before—the 'Moon' with one O floating up high, or an 'Elephant' with a trunk. It's the sort of thing that even one's ever-eager but slightly-confused parent will be able to spot as 'designed'. Literalness in design can often feel like low-lying fruit, but its effectiveness is hard to deny.

When the pandemic cast its global pall, I turned to literalness—of a slightly more complex kind—in typography. I started creating 'skeuomorphic' poems, expressing my pandemic woes. That birthed a long-running personal project that, as personal projects are wont to do, started creeping into my professional publication-design work as well. In this talk, I'll be sharing three of these projects of mine from the past year.
About Ananya Khaitan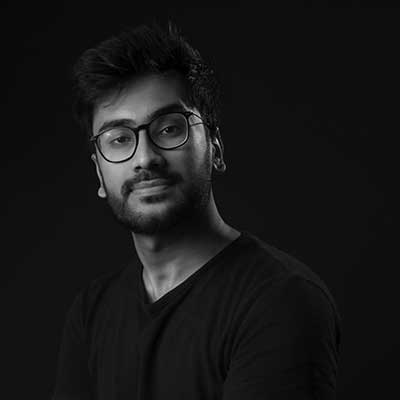 Ananya Khaitan is a graphic designer with a focus on book design, brand identity design, exhibition design, illustration, and writing. His work has been awarded by various bodies, such as D&AD, Type Directors Club, Art Directors Club, Communication Arts, and Kyoorius Design Awards, and has been featured by Étapes, Elephant Magazine, and Eye on Design. Ananya has also presented his work at various fairs and conferences, including Printed Matter 2021, ATypI 2020, Design Indaba 2020, and ICTVC 2019. He has taught Typography at the National Institute of Design, India.
Stay Updated
Join the mailing list for the latest news and announcements.